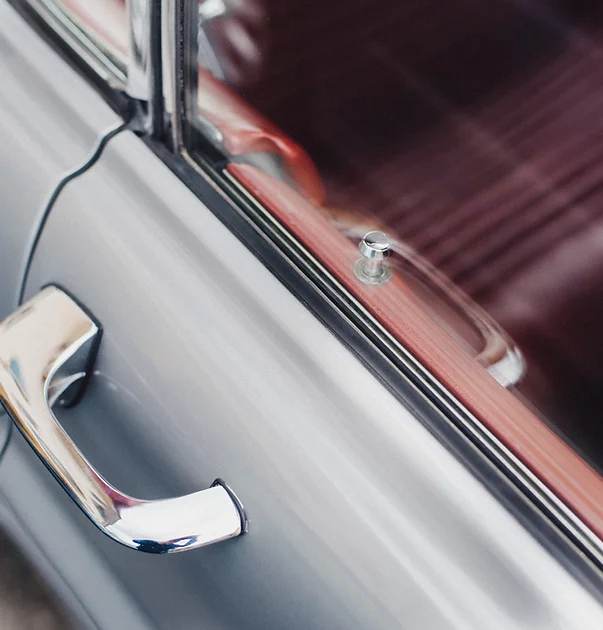 High-quality service for automotive locksmiths in no time! Our automotive locksmith service is at your disposal at any time. Because we know the importance to you of your time. So with one phone call to Golden Key Locksmith, you're going to have a competent car locksmith at your door working on a solution to your vehicle lock issues in no time. And we also work on all types of vehicles, big and small motorcycles, buses, cars, trucks, and commercial trucks. No lock problem is too difficult for us.
One of the most common problems that our customers have when they lock their keys in their car. If your keys are a lock in your car or trunk, are lose or broken, or have snapped in the ignition,please call golden key emergancy service right away
There are many types of locks and keys, Zero bitted, and encrypted. These are for cars with an anti-theft system. Fun Fact: the word transponder comes from the words "Transmitter + Responder". This small microchip embed in the plastic head of your automotive/motorcycle key receives a signal from your vehicle (from an antenna ring around the ignition cylinder). The vehicle's computer must receive the proper response from the transponder key or the computer will not allow the vehicle to operate. Need a new key with a chip, contact Golden Key Locksmith
Our reputation has been built on trust and fast service while always offering quality service at affordable prices.
We are the most trusted locksmith for your Automotive, Residential, Commercial and Emergency Locksmith services.
Our knowledge of locks covers the full range of the industry from your home locks to your business, including: Automotive: We can pop a lock on pretty much any size .
So dont hesitate to contact us any time
It seems emergencies often happen at the worst possible moment when you don't have the time to spare. Thus, you and your family's safety, as well as your time, is our top priority.so dont hesitate to call us anytime for emergency services.